Just in time for your Easter feast, we have a recipe from our friend Dean W. who shared not only the delicious pork chop fixings, but photographed it for us as well!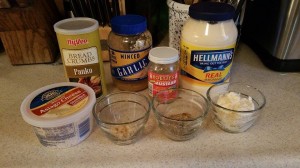 Boetjennaise-cheese encrusted pork chops
Pork Chops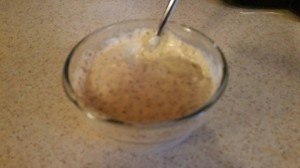 Bread crumbs
A dry cheese (asiago or parmesan both work)
Glaze
1t minced garlic
2t Boetje's
3T mayonnaise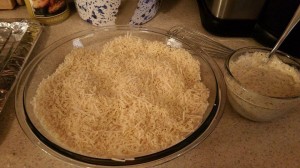 For the glaze, mix garlic, Boetje's, and mayonnaise.
Mix dried cheese and bread crumbs together.
Slather glaze on pork chops, dredge in bread crumb mix.
Bake on rack at 450° for 40 minutes or until done.